Find the Right Luxury Vinyl Planks in Folsom, CA, for Your Room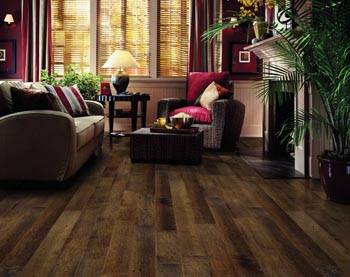 Bring your vision for your home to life with help from Gold River Flooring America. Our wide selection of luxury vinyl planks in Folsom, CA, includes a style for every design need. Whether you are looking for a timeless surface or a trendy one, you'll find the right flooring for your room at our store.
Vinyl flooring is one of the most versatile options available. Thanks to modern manufacturing technology, LVP can mimic the appearance and texture of any hardwood type.
Do you love the rich, dark shade of walnut? Are you more biased towards the light hues of maple? Perhaps you prefer the iconic color of cherry. No matter what your hardwood tastes may be, there's a vinyl plank product to match it. Visit our showroom today to talk to our helpful staff members and discover your ideal luxury vinyl plank floor.
A Wood Alternative You'll Love
There's no denying that wood is a highly desirable flooring material. It offers both natural beauty and long-lasting strength, not to mention it adds value to your property. However, hardwood isn't the best choice for every construction or renovation project. For example, it doesn't fit into every homeowner's budget. In addition, hardwood isn't recommended for spaces that are likely to get wet, like kitchens and bathrooms.
Vinyl planks are an ideal alternative for those who want the look of wood. They imitate hardwood so well that many people cannot tell the difference immediately and they cost a fraction of hardwood's price. Furthermore, LVP floors are highly water resistant, making them a great choice for moisture-prone rooms. Visit our showroom to see our vinyl products in person and learn more about their perks from our knowledgeable staff.
The Advantages of Vinyl Plank Flooring
Vinyl isn't just water-resistant — it's also stain-resistant and easy to clean. That's why vinyl is often recommended for households with young children and pets; you can stress less about spills and accidents.
Many people also appreciate vinyl for the comfort it provides. It's softer underfoot than most other hard surface materials. Also, it offers good temperature insulation and soundproofing, making your home a better place to be.
Luxury vinyl plank floor installation also comes with special advantages. Since vinyl planks can be installed on nearly any surface with little preparation, the potential is near limitless. Talk to our installation team to explore the possibilities for your room.

Contact us if you have any questions about our diverse collection of vinyl plank flooring. We proudly serve clients from throughout Folsom, Lincoln, Loomis, Roseville, and Granite Bay, California, as well as the surrounding areas.