Hardwood Flooring in Folsom, CA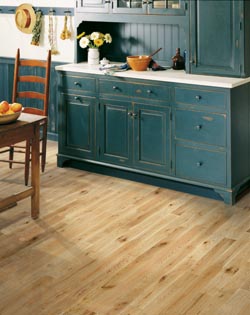 Upgrade your home with elegant hardwood flooring in Folsom, CA. This timeless flooring option is available in a variety of styles to match your design aesthetic. Moreover, the durability of hardwood enables it to withstand a lifetime of wear. Explore our flooring store to discover the right fit for your needs. Count on our knowledgeable associates to help guide you in the right direction.



Versatility of Wood Floors
Find the wood floors you seek from today's leading manufacturers. From rugged, hand-scraped textures to smooth, high-gloss finishes, our flooring company offers many styles of hard wood floors. Choose from a wide spectrum of hardwood species, including:
A Smart Investment
With the proper care, hardwood flooring lasts a lifetime. This highly desirable material has the potential to greatly increase your property value. Whether you are redoing the décor in your home, or you want to highlight specific architectural features, our hardwood flooring breathes new life into your space while adding value to your home. Some of the other many benefits of investing in hardwood floors include:
Ease of Maintenance
Strength & Durability
Emphasizes Natural Light
Environmentally Friendly Options
Best Choice for Allergy Sufferers
Can Refinished to Change Look
Acts as a Canvas for Design Choices
Unmatched Beauty and Elegance
Better Acoustics
Makes a Home Look Larger
Includes a Style to Meet Every Need
We are committed to ensuring that you find exactly what you need. From bedrooms and living rooms to dining rooms and hallways, hardwood floors are a long-lasting and vital investment. Allow our flooring professionals help you select the shade and type of floor that will work best for your home.
Solid Wood Floors— Select the unrivaled elegance of solid wood floors for a dramatic appeal that showcases fine art, furniture, and décor. These floors are made from solid hardwood chunks that last for decades. If your floors start to wear out, a professional can sand them down for you. This flooring can be refinished, even with a different color stain, for a home makeover that revives its sheen.

Engineered Wood Floors— Choose a strong, durable flooring material that resists humidity. Comprised of multiple layers, this flooring style is manufactured with active households in mind. There are grain patterns and finishes to match every design aesthetic. Opt for engineered wood—particularly for a kitchen or bathroom—if you live in an area with high humidity and extreme temperatures.

Professional Hardwood Floor Installation
Trust in our certified professionals to install hardwood floors throughout any room in your home. We have the skills and experience to remove your existing flooring and replace it with the hardwood of your choice. Our highly trained and experienced installers always produce exceptional results.
Allow our technicians to remove and install your home or office flooring, efficiently and correctly. The advantages of hiring our team for hardwood flooring installation include:
Getting Flooring Cut Properly
Protecting Your Investment for Years to Come
Adding Flooring Removal to Your Service
Transitioning to Other Flooring Types in the Home
Proper Laying of the Flooring to Minimize Expansion
Preserving Leftover Materials for Later Use
Courteous Experts Able to Answer Maintenance Questions
Keeping Your Home Clean During Installation
Coverage for the Lifetime of the Flooring
Installation Warranty if You Are Not Happy with the Flooring Choice


Experience the Flooring America Difference
Feel confident in your purchase the Ultimate Confidence Guarantee. This warranty covers both the purchase and installation of your hardwood flooring. We take pride in our warranties as the best in the industry. They include:
Price Protection which Covers You for 30 Days after the Purchase
Lifetime Installation Protection for Any Installation-Related Problem
Replacement of the Hardwood Flooring within 60 days of Purchase if Installed by Our Team
Coverage from the Manufacturer's Warranty
Rated Floors Based on a Five-Star System
Extended Warranty Coverage Depending on the Rating of Our Flooring



Contact us today at <PHONE> to schedule your free measure with our floor expert concerning your hardwood flooring purchase. We sell and install residential and commercial flooring to customers throughout Folsom, Lincoln, Loomis, Roseville, and Granite, CA, as well as the surrounding areas.